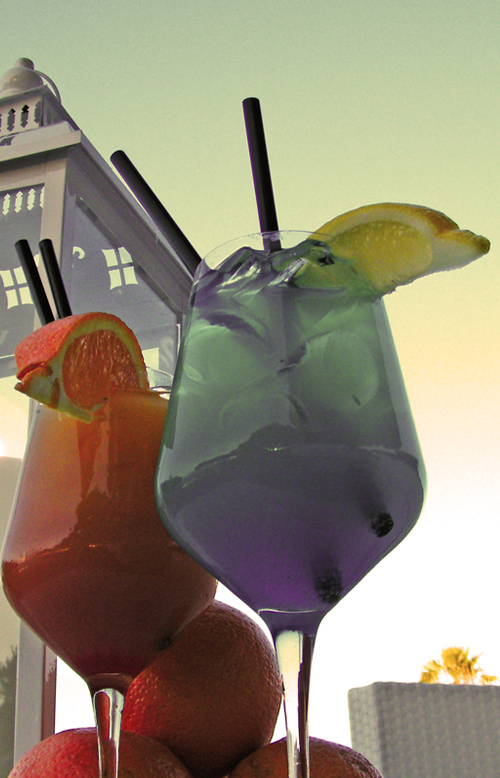 Punta Baja lounge is a fantastic terrace over the sea of Caprera island and La Maddalena Archipelago.
Our bartender is waiting for you, every day with a fine selection of cocktails and spirits.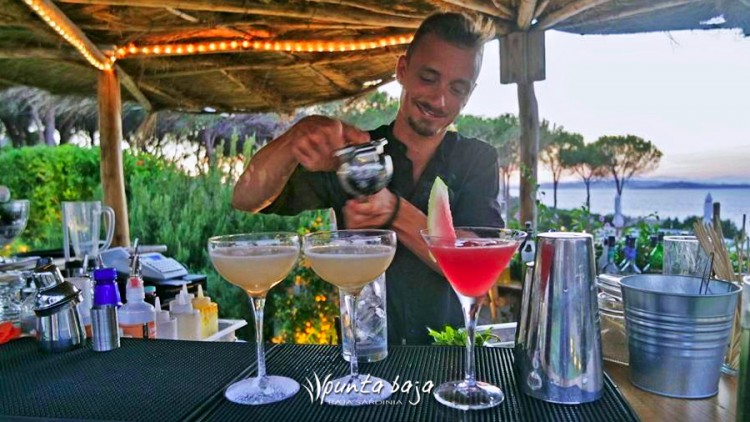 Here some "specials":
Watermelon Martini
vodka, succo limone, zucchero, anguria fresca
Cucumber Martini
gin,zucchero, edelflower, cetriolo
Polish mule
vodka, succo lime, edelflower, ginger beer
Cuban Mojito
rhum blanco, lime, zucchero, menta, soda
Ginger Mojito
rhum blanco, lime, zucchero,menta, zenzero, soda
Fennel Margarita
tequila reposado, liquore cioccolato, galiano, semi di finocchio
Royal Hawaian
gin, succo limone, succo ananas, orzata
Espresso Martini
vodka, khalua, espresso, zucchero
Mint Julep
menta, whiskey, sciroppo di agae, succo di lime
Passion fruit Daiquiri
rhum bianco, passion fruit, lime, zucchero
Every friday, from 18.00, aperitif has the special sound of our dj's.
A fabulous sunset, fine cocktails and the right music … what else?!?
Punta Baja lounge info+39.3335441155 or puntabajasardinia@gmail.com